The Ocean Freight Management team of experts put together at Raven can handle movement of cargoes to and from any global origin and destination.
We operate in several categories:-
LAND TRANSPORTATION
LOCAL & INTERNATIONAL LAND TRANSPORTATION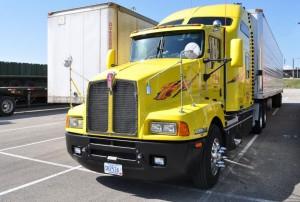 Canamera is providing international and local transportation logistic solutions. The Land Transport department has can provide regular full loads and services within Canada and the USA countries.
It maintains flexible and tailor made road services to meet the customer needs. The Land Transport department at Canamera is a one stop solution for domestic and international group-age logistics services.
Services Offered:
Container Transportation
Land transportation (LTL and FTL)
Break bulk movements
Special and heavy equipment movements
Flexible and timely arranging of cranes and forklifts
Fleet of own trucks
Providing riggers
Port operations
Border clearance
Door – to – door clearance
Capable of handling perishable and dangerous goods cargo
Fast and reliable services
Tailor made solutions to customer requirements
Flexible and time delivery services
The Facilities / Strengths:
Operating owned vehicles and with reputable owners and fleets of trucks, trailers, and box vans
State of the art marshalling facilities
Well trained and experienced professionals
OCEAN FREIGHT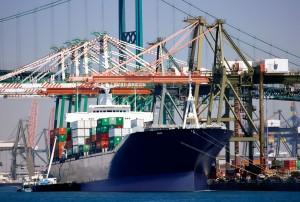 The Canamera Ocean Freight Management team of can handle movement of cargoes from any global origin/destination, be it LCL or FCL land sea or air. Using professional CFS and Supply Chain facilities, Our Ocean Freight Management is striving to be rated among the best in the region. As a professional service provider, Canamera has excellent relationships with leading carriers, thereby ensuring competitive rates and services.
Services Offered:
LCL services to many global destinations on a regular basis
Working with leading NVO's globally
Regular scheduled arrivals and departures using reputed carriers
Sea Freight Import / Export Consolidation – LCL and FCL services
Logistics & distribution services
Quality process and services for receiving, delivering, bonded storage, forwarding, shipping and consolidation, de-consolidation, packing, lashing and crating
Full Clearing and Forwarding services
Quick and easy clearance using advanced online customs clearance facilities
Hassle free service for all types of customs documentation and delivery.
The Canamera Air Freight Division of can offer sophisticated and innovative Air Cargo services & AIR FREIGHT AND AIR CHARTER SERVICES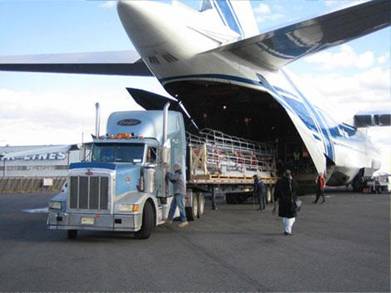 The Air Freight Division of Canamera offers sophisticated and innovative Air Cargo services. The Air Freight team is a total logistic solution provider and a trusted partner for Air Cargo Management. Our expertise of import and export requirements, customs regulations, licenses, consular documentation and payment practices can guide you to achieve optimum results in the Air Freight operations. Canamera Air Freight division via its carefully selected partners offers a proven success its operations.
Services Offered:
Air Freight (Export / Import Consolidation)
Multimodal Operations (Sea / Air, Sea / Land Management)
Projects Cargo handling
Perishable Cargo Handling
Ship Spares movement
Aircraft Chartering
Clearing and Forwarding
Door to Door Service
Customs clearance and delivery
Supply Chain and Logistics Management
Cargo General Sales Agent
Our Strengths:
Partnerships with an exclusive network of agents worldwide
No restriction on size of cargo and airline option
Online customs clearance and freight booking facility
Bonded warehouse facilities when required
ATA (Agent Transfer Authority) facility for swift, hassle free delivery & collection of cargoes from warehouses at the various gateways/International Airport Cargo Gateways globally
Well trained and experienced professionals
Proper certification for all services provided throughout the world
Certified – IATA
HEAVY EQUIPMENT LOGISTICS
Strategically positioned, Canamera is working hard to become a name to reckon within its own field of expertise. This has created a trademark and brand name of our own when it comes to providing a complete customised new and used construction equipment shipping and logistic support services to plant and equipment manufacturers, distributors auction houses and their associated clients who are dealing with of all types of new and used heavy construction equipment.
At Canamera we offer a complete range of logistics management services – IT Systems, inventory management, warehousing and operations management including:
Worldwide transportation and shipping
Intermodal transportation solutions – Road, Rail, Sea & Sea- Air,
Express cargo shipments
PDI of machines
Specification checks & modifications in preparation for transport or shipment
Preparation of dispatch paperwork & export documentation
Canamera has the capability to supply this demanding sector with innovative logistical solutions for new and used equipment. We aim to be recognised throughout the world and we intend to be considered as the prime option for most of the leading manufacturers and end users.
PROJECTS, OIL AND ENERGY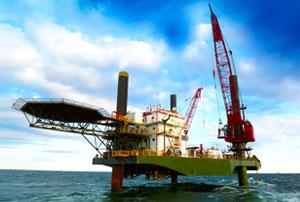 Team Canamera Projects, Oil and Energy division, provides end to end global solutions in projects management, the company is striving to be seen as a expert in the global energy business. The needs of our customers drive our business and our core competencies. As a result we become closely aligned to all customers requirements. We carefully study the geographical and product mix of our clients to provide the best solution while optimising their businesses. Saving time and money is our primary objective and well as first class customer service. Our customers count on us for scheduling, flexibility, reliability, availability and management accessibility.
In this ever demanding segment where time is money, the Projects, Oil and Energy team at Raven is intent on making a name for itself in this segment. Our goal is to successfully handle key accounts worldwide, so that the Raven Projects, Oil and Energy team will prove themselves as being the undisputed leader in the area of specialisation/business vertical.
MULTI-MODAL OPERATIONS (SEA-AIR, SEA-LAND)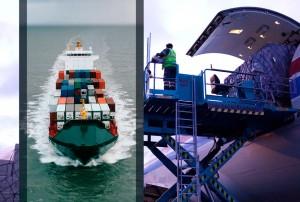 Canamera offers integrated freight forwarding and logistics solutions to a great number of clients using multi-modal operations. Dedicated professionals in the various departments ensures our customers with a host of choice for the transportation of their shipments.
Land/sea/air transportation
Offering local and international services
Dedicated clearing division for air, sea and land services
Capable of handling perishable & DGR cargo
Door-to-Door services inclusive of border clearances
Operating a fleet of own trucks for door deliveries.
3PL AND 4PL
SUPPLY CHAIN MANAGEMENT – SCM
The Supply Chain Management services we offer can reduce inefficiencies such as time, inventories and cost. The global presence of Ravens partners has brought in a handful of reputed names as clients to the group. Our services extends the scope to link external partners like suppliers, vendors and distributors. The scope includes delivering superior customer service and financially viable value through synchronised management and the flow of physical cargoes and associated information from source to consumption.
The Facilities / Strengths
Strategically located warehouses globally
Integrated software systems developed in house
Operational space and capacity
Pallet positions
100% double deep racking systems
Staging and reworking areas
Operational with forklifts
Loading bays
Computerised inventory management
Designated space for handling value added services
Managed and Operated by professionally certified staff and equipment
Services Offered:
Re-working and modifications
Repacking, Promo and Gift packing
Picking and sorting
Bar coding, labelling and scanning
Case packed distribution
RFID facility
Warehousing and inventory management
Documentation services
Customs clearance
Shipment track and trace
Transportation
Door delivery to end user
Well trained and experienced professionals
Customer service 24×7